iMKapps has developed the iOS app myTifi to control your Samsung Smart TV.
App Store reviews
An awesome app for your iPhone but the Apple Watch app takes it to a new level of greatness. Working your TV with your watch is pretty cool.
The future is here!
KJW2912
It is still the best app ever. You guys keep doing it right.
The best now with Apple Watch
Ron HKG
So far best remote for my Samsung TV H6400. Thanks for making this app.
Best Wifi remote app for iOS
Yasir Hayat
It just simply works. It finds the TV quickly every time.
Easy and fast to set up. Channels sync perfectly between iPhone and iPad. 
Excellent developer support
London Tony
I have far greater control of my J-Series 2015 TV with this app than I get with Samsungs own app (finally I can switch sources!). Excellent that you get to try before you buy too.
News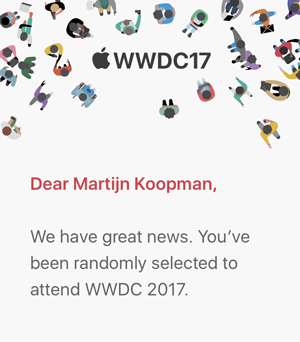 We are so excited that we are selected by Apple to attend their Worldwide Developers Conference. We can't wait to visit California in early June, and meet many talented developers. Our goal is to absorb all technical insights, so we can improve our apps. And create delightful new apps for you. We will release a brand new app in the next weeks…
Version 5.1.0 is available in the App Store. It contains a new page with the Top 30 of your Smart Channel logos. Due to the limited hardware of the Watch, the performance will be effected when adding more logos. A new toggle in the Settings allows you to display your logos either in a: Carousel The logos are […]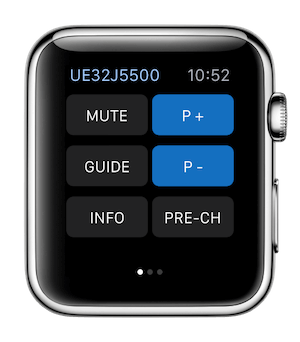 iMKapps announces myTifi for Apple Watch. Version 5.0.0 is available in the App Store. Instead of tiny buttons, we provide a clear user interface with the main buttons to control your TV. You can even use the Digital Crown to either adjust the volume of your TV, or navigate up and down.
See all our news